[Update: The book was published April 2, 2020; more information here.]
As noted in previous posts,1 in 2005 I published International Investment, Political Risk, and Dispute Resolution: A Practitioner's Guide, co-authored with Noah D. Rubins, an American international arbitration attorney in Paris.  The text has been widely adopted, well-received, and critically praised. For example:
"The book is a tour de force. Rubins & Kinsella have written a first-rate study of one of the most vital areas of international law today. Notwithstanding its subtitle ("A Practitioner's Guide"), scholars as well as practicing attorneys will find this an invaluable guide to understanding the multifaceted adjudicatory regime for cross-border investment disputes."
—William W. Park, R. Gordon Butler Scholar in International Law and Professor of Law, Boston University School of Law; General Editor, Arbitration International; Counsel to Ropes & Gray; former Vice-President, London Court of International Arbitration; publications include the casebook International Commercial Arbitration; International Chamber of Commerce Arbitration (3rd ed.); International Forum Selection; Income Tax Treaty Arbitration; and Arbitration of International Business Disputes: Studies in Law and Practice.
"This book is comprehensive, well-written, and balanced. An admirable mixture of learned commentary and primary documents, it is portable, authoritative, and up-to-date. It is a distinctive and well-organized addition to existing reference works and will be of great value to practioners and academics who seek a dependable, balanced treatment of a range of legal and practical questions affecting foreign direct investment and dispute resolution."
—Jack J. Coe, Jr., Professor of Law, Pepperdine University School of Law; author, Protecting Against the Expropriation Risk in Investing Aboard(Matthew Bender 1993); International Commercial Arbitration–American Principles and Practice (1997); NAFTA Chapter 11 Reports (with Brower and Dodge); vice-chairman, International Commercial Arbitration Committee, ABA International Law Section.
"This book provides an excellent account of how legal techniques can be used to provide significant protections to foreign investment. Its comprehensive coverage, clarity of expression, and useful appendices will prove invaluable to the busy lawyer. It is one of those rare books that is valuable not only for practice but also for the law classroom."
—Professor Dan Sarooshi, Professor of Public International Law, University of Oxford; Barrister, London; author of International Organizations And Their Exercise Of Sovereign Powers and The United Nations and the Development of Collective Security: The Delegation by the UN Security Council of Its Chapter VII Powers
But a lot has happened in law and international arbitral practice since 2005, so it's time for an update. Noah and I have enlisted the help of a third co-author to contribute to a second edition, which Oxford University Press—UK has agreed to publish. It should be out in March 2020. Available for preorder: OUP Product Page.
The book will be part of the Oxford International Arbitration Series, and will include a preface by the Series Editor, Professor Loukas Mistelis. It will be promoted alongside other leading investment arbitration titles such as McLachlan, Shore and Weiniger's International Investment Arbitration and Irmgard Marboe's Calculation of Compensation and Damages in International Investment Law. As noted on the OUP-UK site,
The [Oxford International Arbitration Series] publishes books of quality and originality on subjects of practical importance in modern international arbitration, focusing on emerging topics and pervasive issues. The series provides both practitioner and scholarly readers with titles which offer a high standard of analysis.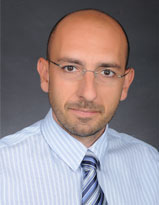 Our new co-author is an impressive scholar: Thomas N. Papanastasiou, an Assistant Professor of the Law Faculty of Neapolis University of Paphos (Cyprus). Thomas is licensed to practice with the Athens Bar, and holds a Ph.D. with a focus on International Investment Law and an M.A. in International Relations from Waseda University of Tokyo, as well as an LL.M. in Civil Procedure, and an LL.B. from Kapodistrian University of Athens (Greece). He has worked as a consultant to international organizations, such as the World Bank and to consulting firms in Japan and Europe. His research focuses on public international law, foreign investments, energy law, international development and human rights; his publications include: The Legal Protection of Foreign Investments against Political Risk: Japanese Business in the Asian Energy Sector (Quid Pro Books, 2015; Amazon); and Corruption in the Infrastructure Provision: The Role of Accountability Mechanisms in the Community Driven Development Projects of Indonesia (NOVA Publishers, 2016).
My other co-author, Noah D. Rubins, an American international arbitration attorney in Paris, also has extremely impressive credentials and experience. Noah is an attorney in the international arbitration and public international law groups of Freshfields Bruckhaus Deringer in Paris. He has advised and represented sovereign and private clients in arbitrations under ICSID, ICC, AAA, Stockholm Arbitration Institute, and UNCITRAL rules, and has also served as arbitrator under the UNCITRAL and ICC Rules. He specializes in investment arbitration, particularly under the auspices of bilateral investment treaties and NAFTA. Co-author of Investor-State Arbitration (forthcoming), he has published widely in the field of international investment and dispute resolution, and has taught foreign investment law at Georgetown Law Center in Washington, DC. He received a Masters degree in dispute resolution and public international law from the Fletcher School of Law and Diplomacy, a J.D. from Harvard Law School, and a bachelor's degree in international relations from Brown University. Before entering the law, Noah served as attaché at the U.S. Embassy in Moscow, and founded a foreign-policy think tank in Bishkek, Kyrgyzstan.
The current version of IIPR sells for only $245—what a bargain compared to my other books (e.g. $3487.00 for the seven-volume Digest of Commercial Laws of the World published by Thomson/Reuters).
***
Update: All revised and new chapters submitted, new Preface and Introduction completed. So now it's in the publisher's hands. Publication is expected in March 2020. Here's the current graphic for the cover.